Tree Removal, Tree Trimming Tree Service in Oak Ridge TN
#1 Tree Service Company in Oak Ridge. Offering Tree Removal, Tree Trimming, Tree Pruning and Plant Health Care Services in Tennessee.
Get Estimate
Call Now
Powell Tree Service & Tree Removal Experts
Do you need professional hands for your tree extraction project or other tree care service? East TN Tree Service is the best choice around!
We are an affordable and reliable tree service provider covering your city, Oak Ridge. Our professional team of arborists are passionate about tree care and tree extraction projects, and they have decades of combined experience and expertise in the tree industry. When you hire us for your tree service, you can rest assured that your job will be done with the utmost care and professionalism.
Plus, we don't charge you an arm and a leg for our services. Call us at (865) 806-7320 or contact us online for your next tree removal project in Oak Ridge!
Tree Removal
Trees make your apartment look more balanced and green. But trees can block the sunlight and views sometimes as well. We are a crane-based tree removal company that will extract any size of your trees from your property easily and efficiently.
Tree Pruning
Our professional arborists have a wide knowledge of tree growth and health. They'll come and identify your plant parts that are diseased, dead, and just in need of a little prune. And then, they'll prune down the unhealthy or damaged branches carefully.
Tree Trimming
Trimming your trees improves air quality, reduces storm damage, and beautifies your home. We provide professional tree trimming services, which will help your trees to get rid of old or dead branches, leaves, and twigs and look their best.
Lot Clearing & View Enhancing
ETTS offers customers to clear up large lots of debris quickly and efficiently. Our team uses only the latest equipment to clear your lot, which will increase your property value and improve the appearance of your property.
Emergency Storm Damage
At East Tennessee Tree Service, we provide 24/7 emergency storm damage service to help you restore your property quickly and efficiently. We understand natural disasters can create a huge threat sometimes, and we can help you feel secure again.
Plant Health Care
Our team of professional arborists has extreme knowledge and expertise in tree care and tree health maintenance. They'll come to your house, look through your plants, identify the issues that stop them from growing, and provide them with the best care.
Reliable and Professional Tree Service at an Affordable Rate
Locally Owned and Operated
Finding good and reliable tree service providers can be hard in the Oak Ridge area. Most companies charge too much and don't have enough resources and professionalism in order to complete your task with minimal risks and damages.
Here at East Tennessee Tree Service, we pride ourselves on being the local, reliable, and affordable tree service provider for the whole of Oak Ridge and its surrounding areas. We only use the newest and most advanced art of equipment for the job, and all of our team members are highly experienced. Whether you need to remove a big size tree from your yard or just need some trimming and prunings – we can do it all!
In addition, we happen to be the only crane-based tree removal company in the entire East Tennessee. So when you hire us for any size of your tree removal project, you can rest assured that your tree will be taken down in a safe and professional manner. Contact us today for a free estimate.
Experienced Staff
Our team has years of experience & expertise on this line and will do the job with utmost professionalism.
100% Licensed & Insured
We are a 100% licensed, bonded, and insured tree service company serving your city Oak Ridge, TN.
Locally Owned & Operated
Being a locally owned & operated business, ETTS has a great reputation in the industry for great work & ethics.
Only Crane-Based Company
We are the only tree removal company serving the Oak Ridge area with cranes and expert operators to handle tall or hard-to-reach trees.
Skilled, Licensed, and Insured Tree Service Company in Oak Ridge, TN
At our company, we offer our clients a wide range of tree services, such as tree trimming, tree pruning, lot clearing, and many more. All of our members are fully licensed, bonded, & insured, and we pride ourselves on providing our clients with the highest quality tree services available. Plus, our customer support is second to none.
So if you're in need of a tree service provider who can complete your job with less potential damage, ETTS is a perfect choice in Oak Ridge!
Looking for a Tree Removal Service?
How to Book Our Service
Booking a professional service for your trees don't have to be so complicated! Specially, when you work with us the process is fairly simple and straghtforward. Check below:
Call Us for a Quote
Call us directly or get a free estimate online.
Select a Date & Time
Selecta specific date or time that is convenient for you.
We Get it Done
We arrive at your property and get the work done!
Get a Free Estimate Today!
If you need to get rid of a tree on your property or need professional tree care – East TN Tree Service is the solution for you! Contact us today for a free consultation.
Get Professional and Expert Tree Care Service Near You!
Are you in need of a professional tree care service in the Oak Ridge area? Look no further than ETTS! We specialize in every type of tree service, such as trimming, pruning, tree health care, or complete tree extraction. All of our team members are highly skilled and professional on this line and will take the time to get the job done properly and safely.
If you're looking for a tree service that is both local and professional, contact us today. We look forward to hearing from you soon!
Areas We Serve
Powell, Maryville, Knoxville, Farragut, Louisville, Seymour, Oak Ridge, Karns, Lenoir City, Loudon, Oak Ridge, Alcoa, Sevierville, Gatlinburg and more!
100% Safety and Satisfaction Guaranteed!
Why Does Safety Matter for Tree Service?
Trees are naturally heavy and tall and need a lot of manpower and advanced equipment to help to remove them in a safe way. That's why you need to hire a tree service that has all the resources and essential safety gear in order to handle a big job like this. Wrong providers can mess up your project and can cause potential harm to both you and your property.
If you need a safe and reliable tree service in the Oak Ridge area, contact East TN Tree Service today. We'll be more than happy to help!
We Respond to Emergencies!
As a local tree service provider, we understand emergency situations can occur anytime. That's why we're always ready to help Oak Ridge residents with our most comprehensive emergency tree service. Our emergency team will come and remove any size of fallen trees from your property in no time.
If you've been affected by sudden storm damage or a natural disaster, call East TN Tree Service right away! You'll be glad you did.
AWESOME COMPANY!!! They were prompt, gave a very reasonable price, and did exactly what they promised… Tony, the supervisor, checked with us multiple times to assure we approved of each tree he cut and the other guys work non-stop while here… WOW… I even asked for one of their signs to be placed in my yard… Thank You East Tennessee Tree Service!!!
I hired East Tennessee Trees to remove a dead tree and remove limbs on other trees to improve my sight line to the lake. They were on time, polite, and courteous. I would highly recommend them to family and neighbors.
Need Finance? ETTN Can Help!
If you're looking for the best financing options, we have the right solution for you! To go with your financing journey, first, you'll need to submit a 60-second application online. Then you can review the existing offers and select the perfect one that fits your needs.
Finally, finalize your application with a lender, and get funding in 1-5 business days!
Get a Free Estimate Today!
Our Story
We are a locally owned and operated company that has been serving Powell, Knoxville, Maryville, Oak Ridge, Lenoir City, and its surrounding areas for years now. Initially, we started with small group members and very limited equipment. Now, we happen to be one of the most trusted and reliable tree service companies in all of Knoxville.
ETTS is licensed, insured, and skilled in every difficult tree extraction project. We are a member of the Tree Care Association of America, the International Society of Arboriculture, and the Better Business Bureau-Knoxville chapter.
On top of that, We have excellent team members, years of experience, and the most advanced equipment and tall cranes to handle all your tree service projects.
Contact Us
Address: 1258 Topside Rd, Louisville, TN 37777, United States
Email: office@easttntreeservice.com
Phone: (865) 806-7320
Hours of Operation
Monday: Open 24 hours
Tuesday: Open 24 hours
Wednesday: Open 24 hours
Thursday: Open 24 hours
Friday: Open 24 hours
Saturday: Open 24 hours
Sunday: Open 24 hours
When is the Time to Remove Trees?
Trees need to be removed when they are no longer needed for environmental and structural reasons. Trees can damage property during a fire or in a storm. Also, rotten trees and fungi affect trees and are more likely to spread the disease to nearby plants.
How Do You Know if Your Trees Are Dying?
When you notice rot or fungus, no new leaves growing on the body, and root damage, that's when you'll know the trees are dying.
What is the Average Cost of Tree Removal in Tennessee?
The average cost of tree removal in Tennessee varies depending on the size, type, and location of the tree. However, most tree removal companies offer a free consultation so that you can get an idea of what your specific project might cost.
Do I Need Permission to Cut Down a Tree on My Property?
If you own your home, you don't need permission to cut or remove trees that are solely within your garden unless there is no precise regulation about it in your city or state.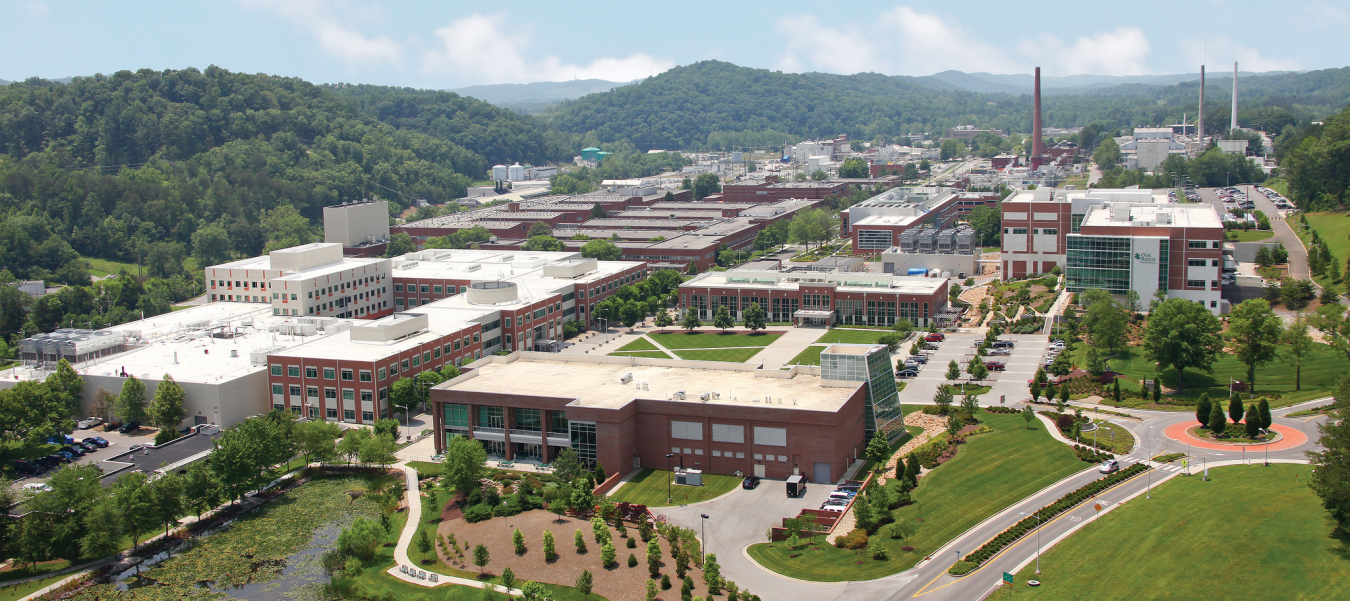 About Oak Ridge, TN
Oak Ridge is a small city in Roane and Anderson counties. It is located in the eastern part of Tennessee, U.S. Oak Ridge city, had over 31,000 population, according to the 2020 census, and the city is a part of the Knoxville Metropolitan Area.
Oak Ridge is also known for multiple nicknames, such as Atomic City, City Behind the Fence, Secret City, and Town the Atomic Bomb Built. This city has a preschool, four elementary schools, two middle schools, and one high school.
Things to Do in Oak Ridge, TN
American Museum of Science and Energy